Ripostena is the outcome of a daydream my father Alberto, born in 1940, had one cold November day in 1989. After viewing a number of properties throughout the province in search of a country home where his family could spend their leisure time, he came across Ripostena: an abandoned hilltop hamlet. The hilltops rose out of the fine mist of this autumn day like little islands, and my father fell in love, beginning a love story that lasted more than 30 years! But my own first visit to Ripostena was rather traumatic. Only 10 years old, standing immobile on a rock, surrounded by a vast expanse of ruins and mud, I couldn't see what this place had to do with the splendours my father had described to us. But he had a vision of the enormous potential of this place, only temporarily lying dormant. This marked the beginning of a major restoration project that took six years, working year-round, summer and winter, without pause. A painstaking restoration with a view to preserving the rural spirit of the place, using authentic materials and skilled local craftspeople. At first it was a real challenge to find some of the materials required for the project, but my father didn't give up. He searched through abandoned old farmhouses for stone, wooden beams, washbasins, and various bits and pieces whose use I could not comprehend at the time, bringing them back to life. My father was in love with the place, but my mother didn't always agree, as she was aware of the scale of the project and the amount of time and money it would take. But there was nothing she could do: the process had begun, and it was unstoppable. After her initial reluctance, she too embraced the project with all the determination and farsightedness typical of the authentic spirit of her homeland, the Veneto. My father handed down his love of Ripostena to me, leaving me a place that has seen two or three generations grow up, and grow old. Ripostena has now become a part of our family's history, telling the stories of all the families that have stopped here, whether for a single night or for a number of weeks, coming back over the years.
The family feel of an environmentally sustainable farmhouse, with the style of an eco-resort
Ripostena Country House stands on the top of a hill in the heart of the Tuscan countryside, hidden in the woods but only a few kilometres from Siena, San Gimignano, Florence and the Chianti wine district. Our 10 apartments of various types and sizes, and our independent villa, are the result of painstaking restoration of an ancient hamlet, surrounded by harmonious gardens, olive groves and stands of chestnut and oak. Each apartment has its own separate entrance and private outdoor area, and offers all the comforts you require to feel at home. The hamlet and the swimming pool at the top of the property enjoy spectacular views over the Chianti hills and the towers of San Gimignano.
At Ripostena Country House we promote a responsible form of tourism, encouraging our guests to establish a simple, direct form of contact with the local community and enterprises.
We recommend our guests visit places of particular artistic and cultural interest, with a preference for small villages, and we can direct our guests toward the best trails for hiking or horseback riding surrounded by nature.
On request, we can arrange for tastings of local products and tours of small farms and educational farms.
We are members of the Slow Tourism network, inviting travellers to experience sustainable, responsible slow tourism, discovering new places with respect.
We believe in and promote slow, responsible, sustainable travel.
We have always believed in sustainability, with a restoration project that respects the character of the local architecture and landscape, using local materials and labour. We encourage our guests to establish simple, direct links with the local community and small enterprises in the area, suggesting less commonly travelled routes and small villages off the beaten path, where local communities, enterprises and artisans still thrive. We are members of the Slow Tourism network, inviting travellers to experience sustainable, responsible slow tourism, discovering new places with respect, travelling at a rhythm in harmony with nature and the landscape. We will guide you as you discover the area we live in, helping you arrange for tastings of local projects and tours of small farms and educational farms.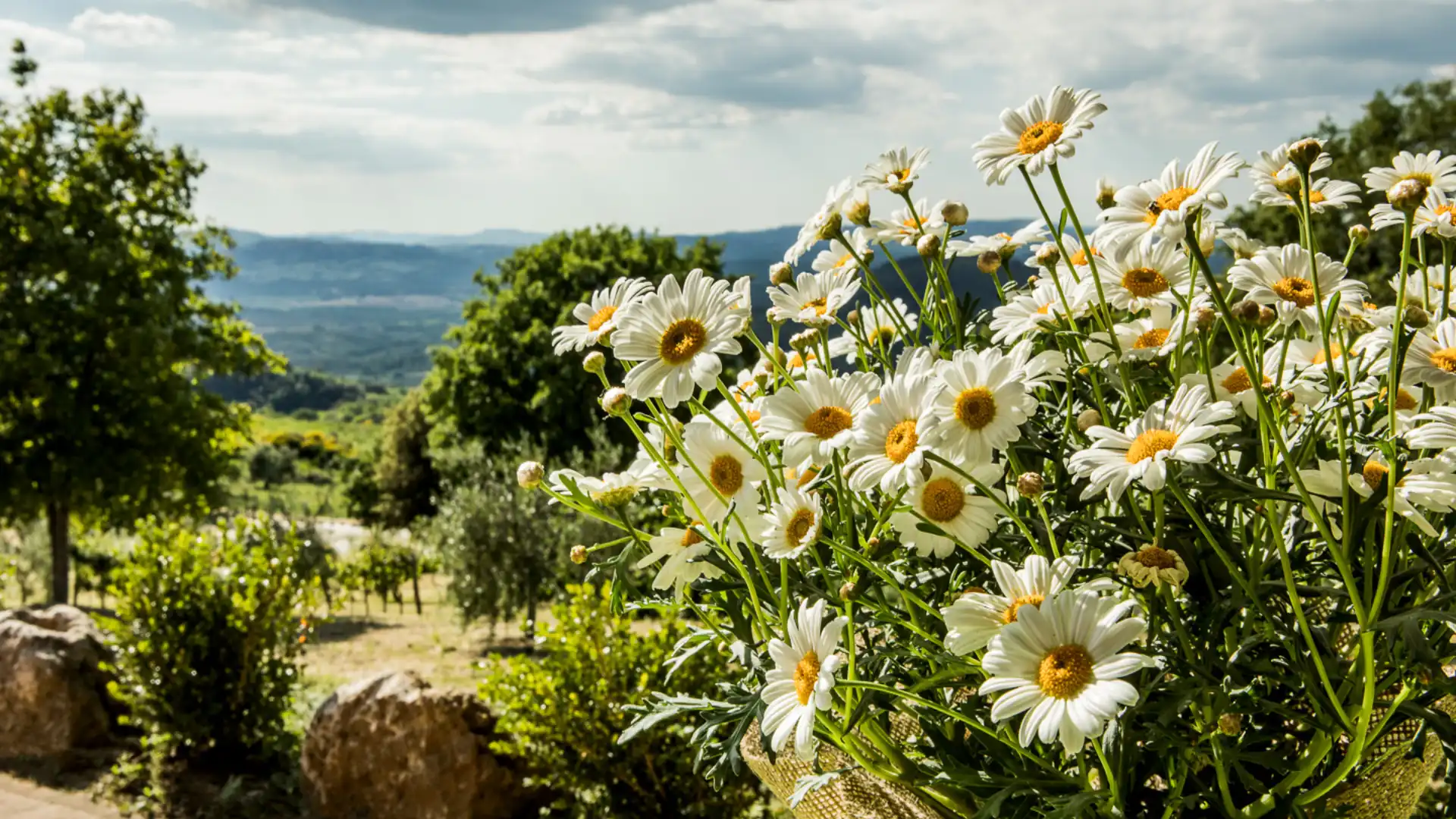 A SUSTAINABLE VILLAGE
We have installed energy-saving LED light bults for indoor and outdoor lighting.
We water our grounds with rainwater collected in our artificial pond: an ecological choice. And we keep our premises clean with ecological cleaning products.
We collect our wastes separately for recycling, and encourage our guests to do the same, providing them with instructions and containers for collection.
Installation of solar panels has allowed us to produce a part of our own electricity.
We are working to reduce use of disposable plastic containers, using refillable dispensers for our cleaning products and toiletries for our guests.
Our apartments
Each apartment bears witness to its history and original function, represented in its name, and is furnished simply but with great care.